Ripley County schools were buzzing with energy and enthusiasm in late February as Nine13sports foundational bicycle program, Kids Riding Bikes, was implemented into the physical education classes of six school in the county: Batesville Middle School, Jac-Cen-Del Jr./Sr. High School, Milan Middle School, South Ripley Junior High School, St. Louis Catholic School, and St. Nicholas Catholic School.
Through funding awarded by the Indiana Department of Education, Genesis, an initiative of the Ripley County Community Foundation, and Nine13sports teamed up to administer pre-and-post programming quizzes to measure student growth and achieve the Physical Education Academic Standards that were included in the IDOE's 1008 Grant, including the following specific Physical Education Academic Standards that were included in grant:
Describe how being physically active leads to a healthy body; explains connections between physical activity  and overall physical and mental health (Standard 3: 6.3.1A,8.3.1A)
Describes the role of warm-ups and cool-downs before and after physical activity (Standard 3: 6.3.6A)
Explains the relationship between self-expression and lifelong enjoyment through physical activity (Standard 5: 7.5.3B)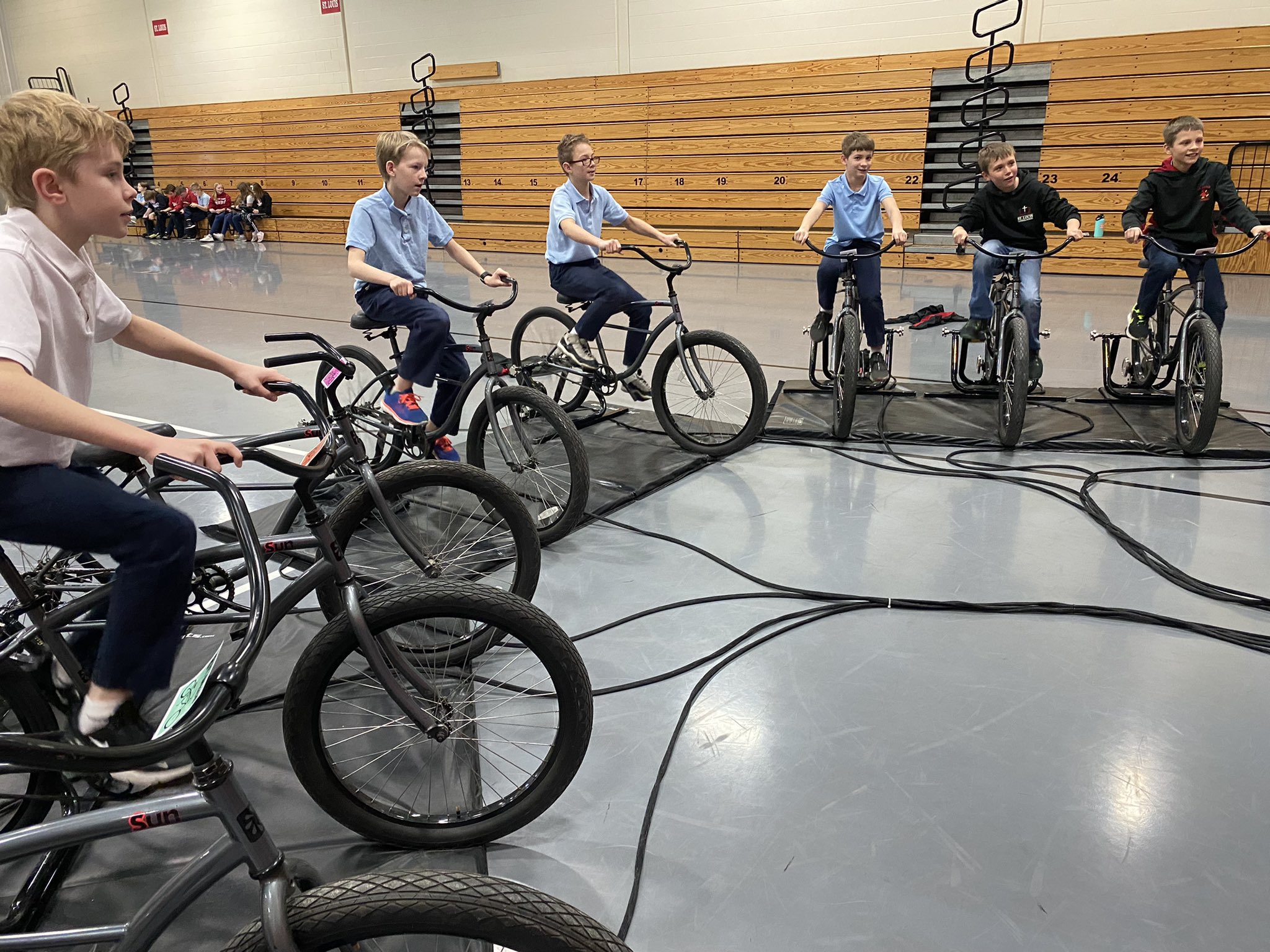 The 1008 grant helps provide programs designed to address social/emotional health, alleviate learning loss, and accelerate learning by engaging students in exciting and creative ways through hands-on programming, with a primary content focus on literacy, science, technology, reading, engineering, art, and mathematics
"In recent years, Nine13sports and Genesis: Pathways to Success have created a positive synergy to amplify educational opportunities to students in Ripley County. This year, we have been able to supplement Nine13sports' Kids Riding Bikes program to all six middle schools in the county and build upon the pre-existing STEAM (Science, Technology, Engineering, Art, and Mathematics) Ecosystem thanks to a grant received from the Indiana Department of Education," stated Clarice Patterson, Director of Genesis: Pathways to Success.
Another feature of the programming deliverables was the data tracking at all of the schools served. The 968 students rode a total of 629.2 miles (roughly the same distance from Indianapolis to Philadelphia) and burned 17,424 calories. The highest speed was 28.1 MPH clocked in by a student at Batesville Middle School.
"The team at Genesis is a shining example of the power of partnerships and a testament to how you can advance the mutual interests of organizations when you work together towards a common goal," said Chris Harris, Program Operations Director. "We love how treasured our programming is with the students, staff, administration, and community in the county and look forward to working with the team at Genesis for many years to come."
The excitement surrounding the bicycle will stay in full swing through the summer as Nine13sports Kids Building Bikes program will be active at Genesis annual summer camps in Ripley county. The first session will take place June 13, 14, 15 & 16 and the second will be held on July 5, 6, 7 & 8. More information about the Kids Building Bikes camps will be posted at a later date.